Still here?
There's one more thing I'm going to do for you since you're still on this page.
You see, I've found that there're a great deal of people who watch this presentation for the first time and are literally SHOCKED by what they've just discovered… but some still have a few more questions or would just like a quick review of the presentation.
So let me quickly get to that now, because I want you completely clear on what I've shared today about the EXTRAORDINARY Secret Death Touches program.
1. How does the Secret Death Touches program work? What makes the techniques so effective?
The best way to understand how this program works and why the techniques are so effective, is to compare it to the ancient art of acupuncture…
Acupuncture works by lightly touching specific pressure points on the body… and doing so causes a process of HEALING to immediately begin inside the body.
The techniques found in this program work off of the exact same principle. Specific pressure points on the body are lightly touched… but in this case – doing so causes a process of DESTRUCTION to immediately begin inside the body.
The process is really rather simple. The ONLY thing you need to know is where these pressure points are located on the body, along with how and when you need to apply the light touch. These basic techniques… found exclusively inside this program… are EASY to understand and use, but have DEADLY results.
2. Who will this program work for? Aren't I too old for a program of this nature?
That's an excellent question, and the answer is… a big fat NO.
And that's exactly why I became so intent on sharing these techniques with others. I was extremely skeptical at first… I mean, seriously, I'm a grandpa for goodness sake. Who was I to even consider using martial arts techniques to protect myself and my family? But thankfully, I quickly discovered all that skepticism was in vain… and I know you will too.
You see, that's the true beauty of this program… it's SIMPLE and it's EASY. Anyone can use it. You can be 18 or 81. You can be in peak physical condition or walk with a cane. You can be a martial arts pro or have never even watched a Kung Fu movie in your life.
This program is designed for EVERYONE.
3. I don't have a lot of free time. How long will it take before I'm fully competent in these techniques?
This is one of my favorite things about this program (granted, I have several)… it's designed to be used in the comfort of your own home – so no wasted time traveling back and forth to a local gym or studio.
Simply sit in your favorite chair at home, watch the captivating training videos, follow the EASY step-by-step guide, and practice what you've learned.
Upon doing that, you will be fully competent in all 12 techniques and ready to stand up to ANY aggressor.
4. What exactly is included in the program?
The Secret Death Touches program is complete with: the extraordinary over-the-shoulder training videos of never-before-seen techniques… AND… the easy step-by-BASIC-step guide that effortlessly follows along with every technique you'll see in the videos.
The training videos were created so you feel as though you literally have the martial arts Master right there with you in your living room. These high-quality videos will walk you through each simple, easy-to-understand step and show you precisely what to do and what moves to make next.
The instructional guide is a booklet that compliments the videos. It contains high-quality photos, pairing up perfectly with the video footage… along with a thorough description of each and every simple move required to complete all 12 techniques… leaving absolutely NO room for confusion.
5. You keep saying these techniques are deadly. But want if I don't want to kill the attacker, just disable him?
That's completely fine. While all 12 of the moves you'll learn inside can KILL another human being, they are also easily modified to simply disable an attacker. It all depends upon the amount of force you use, and where you strike the person assaulting you.
Inside, you'll be shown exactly how to modify every strike, so that you control the amount of damage done to your attacker.
6. How long will the program be available?
I can't give you an exact answer here. I want it to stay up forever, but like I mentioned early, there is great risk involved in revealing these techniques.
What this means for you: You MUST get this program today… while it's still available… while you still have an opportunity to begin safeguarding your family.
Remember, you have absolutely nothing to lose… there is ZERO risk for you.
7. What are the terms of that guarantee again?
You have a full 60 days to try out Secret Death Touches for yourself. To get started, you just click the yellow button you see below this video.
You're then given instant access to the entire program.
Take a few minutes per day to practice each of the 12 death touches you're shown inside, and you will immediately both feel, and BE invincible to any attacker.
And if you change your mind about this investment at any time over the next 60 days, just send an email to the address I give you inside the "members only" area, and I'll refund your entire investment with no questions asked.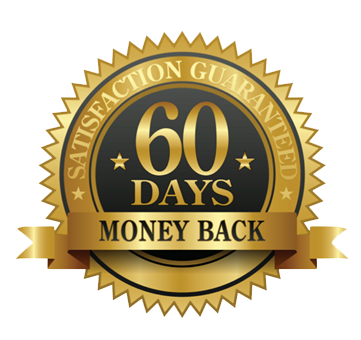 8. How do I get started?
You simply click the yellow button you see below right now. After that, you'll be taken to a SECURE checkout page where you'll complete your order.
It takes all of five seconds to gain full access to the Secret Death Touches program. So click the yellow button below now.